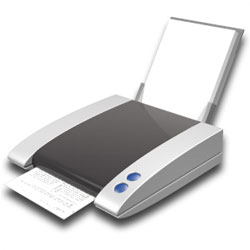 I'm sure some of you have noticed that trying to print out a post from TempleStudy.com produced a not-so-nice looking printout.  The logo was in the wrong place or missing, the sidebar was cut off, blank pages may have been inserted, and it was all a mess.  This is because the blog was built to look good on the screen and not necessarily printed out.
Thanks to Paul, one of our readers, for suggesting for me to add a feature to cleanly print out TempleStudy.com posts.  In response to his request I have added a "Print" link to the bottom footer information of every post.  It is next to the "ShareThis" link.  Clicking on this print link will take you to a printer-friendly view of that post, from which you can then go to File->Print in your browser to print it out.  This will allow for much cleaner printing of posts.
Please let me know if you have any questions or comments.