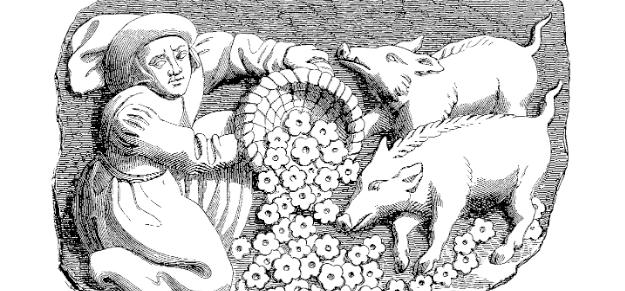 I posted my thoughts a couple days ago as "Approaching the Temple" on the Mormon Apologetics & Discussion Board (MADB), which concerned what is appropriate to discuss and talk about with temple subjects, and what is not, and how we might find that voice. A reader responded:
You said, "The temple ceremonies and ordinances are sacred and secret. There is a level of secrecy connected with anything that is sacred … Christ once taught, "Give not that which is holy unto the dogs, neither cast ye your pearls before swine, lest they trample them under their feet, and turn again and rend you (Matt. 7:6)".

Why would temple-going Latter-day Saints view non-temple-going Latter-day Saints as swine and dogs?
This is how I responded: [Read more…]