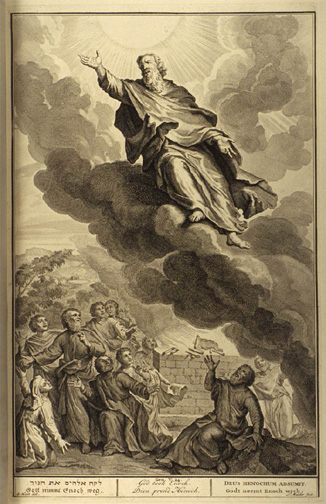 While there is undoubtedly an abundance of temple allusions in the whole of Enoch apocryphal literature, I came across a good example today. I will certainly add more as I learn about them.
This example is from 2 Enoch. This apocrypha text is a pseudepigraphon, meaning its authorship is unknown, but is considered part of ancient Jewish literature. The oldest extant manuscripts of this text are in the Slavonic language, but was probably translated from Greek. The text probably was originally written sometime during the Second Temple period (Herod's temple), between 516 BC and 70 AD. You can read an English translation of the text at Pseudepigrapha.com (which is an LDS site).
This text is unique in its depiction of Enoch, as Wikipedia notes:
For the first time, the Enochic tradition seeks to show Enoch, not simply as a human taken to heaven and transformed into an angel, but as a celestial being exalted above the angelic world.