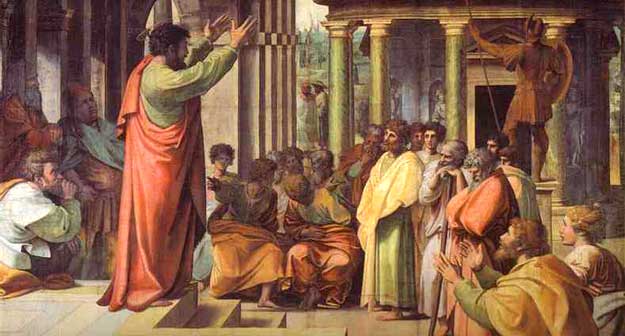 A respectful evangelical protestant reader of TempleStudy.com has asked this question:
Paul tells us in the sermon at Mars Hill that the Lord does not "dwell in houses built by hands" (Acts 17:24-25, Stephen echoes this in ch 7 of the same book) but rather that the Holy Spirit of God dwells in us; that is, that WE are His temples (1 Cor. 3:16-17). Interestingly, not only is this a contradiction to D&C teachings regarding the temple (see D&C 97), but it also appears to be a strong witness to the Trinity, at least in part (demonstrating an equivalency between the Father and the Spirit – "you are a temple of God […] the Spirit of God dwells in you"). I am curious how you interpret these scriptures.

I think this gets to the heart of the doctrinal argument over the necessity/validity of the temple in the post-Messianic age. I know where I stand, but I welcome your counterpoint!
This is an honest question; unfortunately the scriptures in question to support the claim are misunderstood. [Read more…]